5 plans for this December without leaving Alicante county
December is coming, and as you know, or maybe not, the next 6th of December and 8th are Bank Day in Spain. A big opportunity to explore the surroundings of Alicante county, so that we leave you 5 plans that you will enjoy.
– Guadalest
It is a small municipality of the province of Alicante is a classic to make a weekend trip. The beauty of this small town delights those who visit it. With a population of 300 inhabitants, this town is located 20 kilometers from Benidorm, and you can enjoy its beautiful landscape as it is the Guadalest reservoir, which is why it is best known.
Although it also hides other beauties such as the remains of La Alcozaiba, which is the wall of the old area that still peeks through the streets of the town, or the Castell de Guadalest dating from the Muslim era.
Besides these historic beauties, Guadalest is full of interesting little museums and different craft shops that will make you fall in love with this little treasure.
Source: Guadalest.es   Vacaciones-España.es
– Coves de El Canelobre
These impressive caves are located 24 kilometers from Alicante, in the municipality of Busot. It is one of the main tourist attractions of the Alicante county, and it is not for less, since inside it houses a space of more than 80,000m2 of rocky forms of stalactites, stalagmites, columns and jellyfish.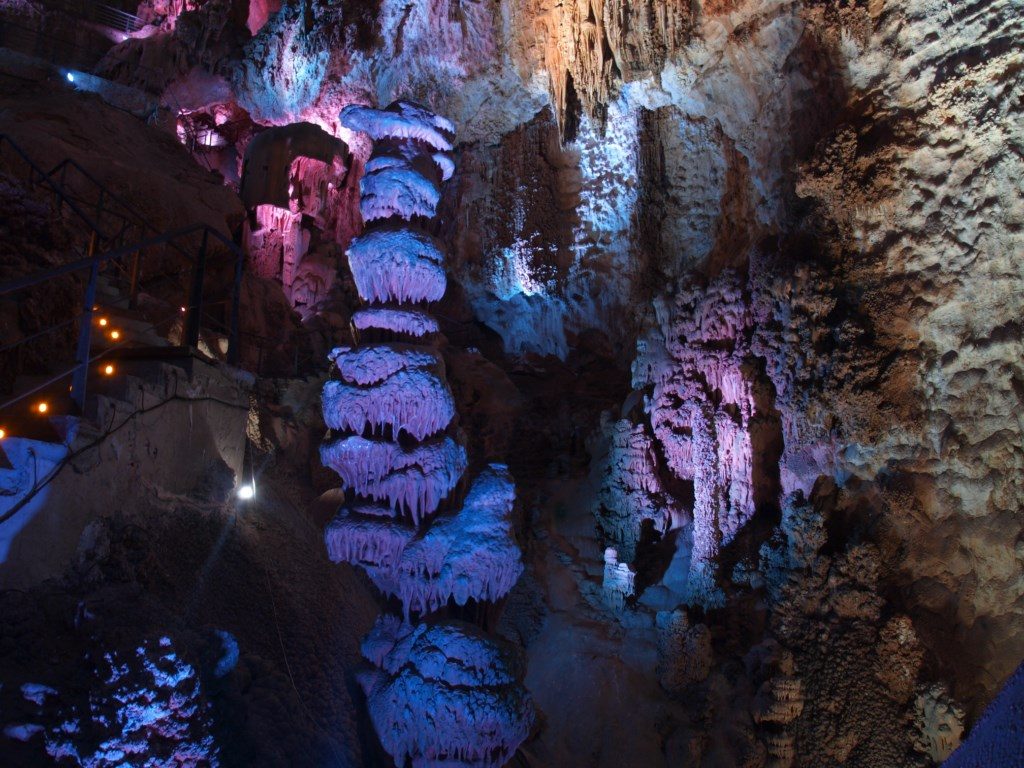 In these caves you will find one of the highest vaults in Spain, with a height of 70 meters, which looks like an authentic vault of a cathedral. You can not miss elements such as "La Sagrada Familia", a group of rocks that highlights a column of more than 25 meters, and "El Canelobre", a stalagmite that is located in the center of the room that is more than 100,000 years old.
Source: TurismoBusot.com    Larcosa
– Salinas de Torrevieja and La Mata
Close to here we also find the Salinas de Torrevieja and La Mata, which are also a good option to enjoy a day outdoors. This natural park hides many routes that stand out for their scenic beauty, but we recommend one that may not be as well known: The Wine Route.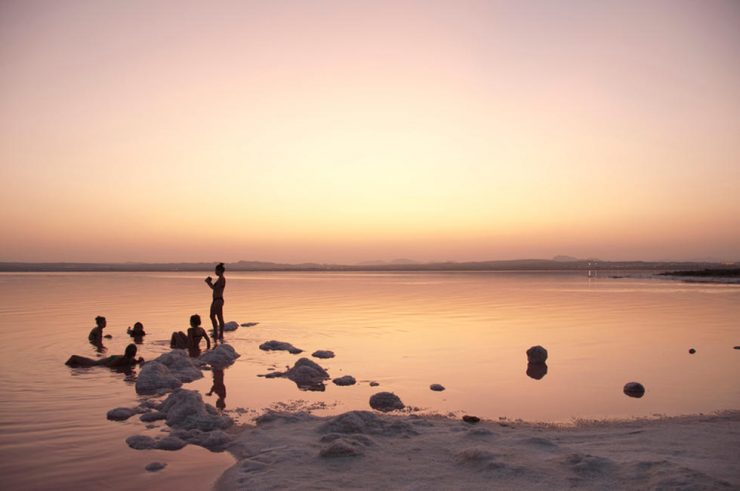 Yes, in the park there are vineyards that currently exploit the Bernabé Navarro winery, creating two rather special white wines. The route offers you the opportunity to see the vineyards where these wines are grown, while you enjoy the natural landscape of this park.
Source: Parque Natural de las Salinas de Torrevieja y La Mata
– Wine Bus
This activity is perfect for lovers of wine, gastronomy and tourism in general. It is a perfect combination to spend the day out, get to know a little better a municipality and taste the good wine of the province of Alicante.
Every Tuesday,  it leaves from the Plaza de Luceros in Alicante, and their destinations range from Villena, Monóvar, Algueña, Novelda, Petrer … In these visits includes visit to the wine cellar of the place, lunch in the restaurant and finally visit the town. Everything you need to spend a day round.
Source: rutadelvinoalicante.com
– Visit a nougat factory
Just 20 minutes from Alicante is the cradle of nougat: Jijona, and what better plan to visit a nougat factory now that Christmas is approaching. As you know, there are many nougat factories in Jijona, but we have found El Artesano, who organizes very interesting guided tours.
In fact they perform three types of activities for their visitors:
The guided tour + tasting, lasting 20-30 minutes
Guided tour + one-hour workshop, focused on groups.
Guided tour + elaboration of Christmas baskets, which is aimed at small groups or families.
Source: El Artesano   AlicanteOut
So you know, this December has no excuse to stay at home